"Bear with each other and forgive one another if any of you has a grievance against someone. Forgive as the Lord forgave you." - Colossians 3:13 (NIV)
To say we adored her was an understatement. Love, strength, compassion and service flowed from her easily… like breathing in-and-out. We could only watch her as a flip of the spatula or a stir of a spoon produced the most delicious food to be carried in warm dishes to the sick, or plain hungry. A promise to a dying husband, who could no longer take care of himself, but wanted to live at home, was honored. The love of a grand-mother who could laugh at two little girls who had covered themselves, and her house with a bag of flour, eased our embarrassment and apologies. When she mowed her lawn it was to mow a neighbor's, as well. To grow roses was not only to decorate her garden but to decorate a grave, too. To rub salve on someone's open-wound, wash their dirty hair… or cut their thick toe-nails, had long ago been settled in her heart as the right thing to do. We were young and strong with all of life's possibilities standing in front of us, but in her presence we felt weak, lazy and so self-concerned.
This wonderful woman was our mother, mother-in-law and grand-mother. However, she had a quiet secret that was "un-see-able" to most… but we who were close to her knew well: She could not forgive. She wanted to forgive and, at times, believed she had forgiven… but then the long list of people who had hurt her would return, and each incident, yes… even every word and each outcome, would be re-lived in "living-color", as if they were yesterday. Some grievances were over 80 years-old because she had out-lived everyone, but still they were her un-welcome living companions. We hurt for her… and after mom fell in love with Jesus at the age of 65, we had many conversations and prayers together about God's principles on forgiveness. She received the victory of the Cross: that Jesus had died for her sins and, as we reminded her, for the sins of the people who had wounded her. Unfortunately, she continued to repeat the painful stories of the past to anyone who would listen. The complete freedom she could have found in Christ was not to be hers, as deep within herself Mom found she could not let go of the memories. They had become 'familiar friends' who had been traveling companions along the paths of life, and to lose sight of them would make her feel alone. It finally occurred to us that our beautiful mother, who love us so completely and gave her life to bless and serve others, had what the Bible called a "root of bitterness". And, the bitter root that bore anger, unforgiveness, pain, hopelessness, injustice… they all wanted to over-grow her beautiful garden of roses.
In her last years, her body grew weak and, as the mind follows, we knew our conversations about forgiveness would only cause her more stress. Today, we believe everyone who came in contact with our mother experienced the living and loving hands of Jesus! She shined with His love in spite of her pain and she now rests in God's arms… forgiven, and finally knowing how to completely forgive others.
"Mercy and forgiveness must be free and unmerited to the wrong-doer. If the wrong-doer has to do something to merit it, then it isn't mercy, but forgiveness always comes at a cost to the one granting the forgiveness" - Tim Keller
++++++++++++++++++++++++++++++++++++++++++++++++
Life is not always 'easy', often with many thorn-bushes along the path that can leave bitter scars. If you are struggling to forgive others in your life, here are some Scriptures to read in your Bible. (If you don't have a Bible, let us know and we will see about getting you one)
Bible verses to read, believe and act upon:
Ephesians 4:23; Matthew 18:21-22; Colossians 3:13;
Luke 6:37; Matthew 5:23-24; James 5:16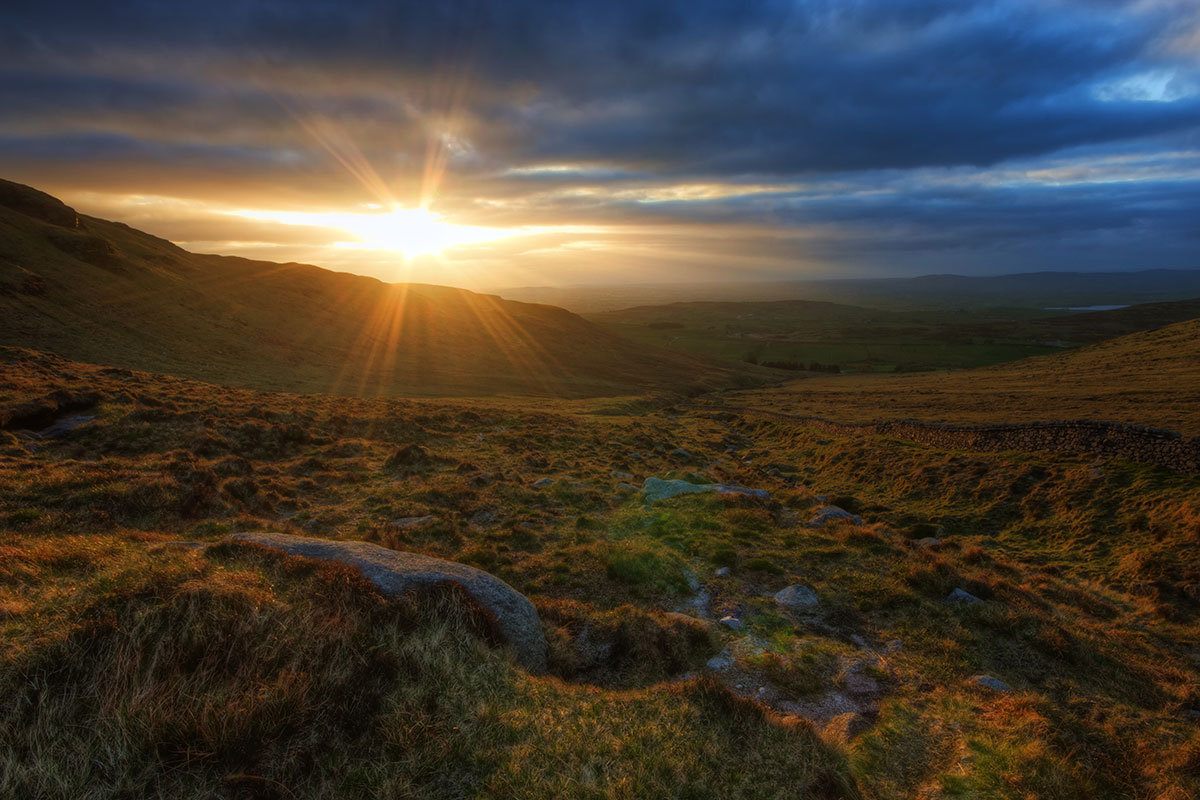 INTEGRITY… a word that can be defined in numerous ways. So, as a Church… as Believers working together to honor God in the real world, how does this play-out?
Coming from America, when you hear of the word 'church' you don't often associate that with 'integrity'. Such a shame! Whether you believe we have one or not, the enemy (aka: devil), is always looking for ways to discredit God and to influence people to develop a wrong image of just how true God is. Although it is a fact that, over the years, the 'church' has messed-up on many occasions, this is not representative of our Father! God has given us, His creation, yes even the 'church'… a free-will to make decisions. We can choose for righteousness (right and Godly living according to His word) or we can choose the way of man (ie: the flesh with all of its passions, pride and deceptions).
Obviously, God has always desired the better way! As a church, we at Meeting Place want to honor God by being a people of Integrity. It's one of our Values. It is more than just being a safe, honest and trustworthy place and people… it is also about being consistent in our devotion that transcends a public image. It should be 'who we are' all the time, even when no one is watching. That's Integrity!
At MPic we want to always give God our best and that means giving others our best, at all times and under all conditions. We hope to never give the enemy a 'foot-hold' for accusation against our Lord and paint an undesirable picture of His love and trustworthiness. That should also be an individual goal, as well. Let there be no mistake, living a life of constant integrity in this world is not an easy challenge when we are faced with so many chances to compromise, every day. When people come through the doors of MPic, or any of our activities or functions, we want everyone to know we represent the God of all creation and value how we reveal Him, especially to those who have yet to make a decision to make Him Lord of their lives. Look at how the scripture words it here in Titus 2:7b-8 (NIV) "In your teaching show integrity, seriousness 8 and soundness of speech that cannot be condemned, so that those who oppose you may be ashamed because they have nothing bad to say about us."
Paul was giving sound advice to the new church following Christ's departure. He was saying "don't give the enemy any unnecessary ammo that could turn unbelievers against you or our Lord".
Maybe it is because of my own back-ground of so many years of not knowing Jesus and finding fault with the church, but I know first-hand how a bad reputation for one is so easily swallowed as truth for the whole lot. Of course, I didn't realize that the enemy of my soul was feeding my cynicism and bitterness! Now that I know who Jesus is, what He has done for me and what He can do for others… anyone, I hope we can represent Christ well, in the way He deserves to be recognized as… the One who has no deceit, is constant in His love and is the embodiment of all truth.
And may we, at the Meeting Place and in our personal lives, always bring much glory and praise to God through all that we are, do and become… Making Jesus Christ attractive to all!
After all, isn't the Lord worth that?
Philippians 1:10-11 (NLT)
"For I want you to understand what really matters, so that you may live pure and blameless lives until the day of Christ's return. 11 May you always be filled with the fruit of your salvation—the righteous character produced in your life by Jesus Christ—for this will bring much glory and praise to God."
So often you hear someone say, "I pray to God, but I never get any answers!" After a while of this it's easy to ask that inevitable question, "Is God really listening?" From God's own Word, the Bible, we can quote many references about how much God wants to communicate with His children. The Bible tells us that God 'commands us to pray'… not because he is a dictator 'control-freak', but because He earnestly desires our companionship and personal time with us. Prayer was designed as the means to develop a deeper relationship with God!
Prayer is a huge subject that can't be adequately covered in a short Blog article, and by no means do I consider myself an "expert"! But to some of us who were forced to go to church as a kid 'because it was good for us', the concept that God actually likes us and deeply wants to know us… and for us to know Him, seems as far as the sun is from the earth. It just doesn't seem possible! Yet, God reassures us that He really wants us to spend time talking with Him.
A few years back there was a new psycho-babble approach to our time-constrained lives addressing the dilemma of spending enough time with those we love. It was dubbed "Quality Time". Basically, it was all about efficiency… 'leveraging' your time with your child or spouse to make it really count, in a very condensed 'pill-like' dose. Of course, the motive largely was a selfish one… all about preserving 'my time' for more important things! The problem with this new philosophy was that you can't get 'Quality-time' without 'Quantity-time'. There is just no way to force honest and transparent relationship building into a convenient 'nugget' of well-rationed time.
And, why should we expect any less in our relationship with God?
Prayer, talking with God, opens a spiritual avenue for us to better understand God's heart and provides an opportunity for God to speak into our lives and instruct us. Then, "Why isn't God listening?" Maybe the problem isn't God's… just maybe it is because we pray selfishly and don't pray with God's Kingdom picture and purposes in mind.
James 4:2b-3, (TLB) "And yet the reason you don't have what you want is that you don't ask God for it. 3 And even when you do ask you don't get it because your whole aim is wrong—you want only what will give you pleasure."
Maybe, if we begin to ask God for things that don't just bless us but bless others and match-up with God's Word, that He will begin to respond! God is not stingy, cheap or a 'small-thinker'. The Bible is clear that He is capable of doing things beyond our most vivid imagination. And, Yes… He does care about the smaller more personal things in our lives… He wants to bless His kids. But, like any good parent, He knows that timing is everything! He actually does have a plan for our lives and knows the best way to see it happen. We do not! I heard a Southern Pentecostal preacher, addressing our impatience to answered prayer, once shout "God is never early… but, He is always On-Time!"
So, the next time you go to God In prayer, instead of checking-off your "God I need these things" list, tell Him what He means to you. Actually talk with God as you would a close friend, tell Him about your short-comings and ask Him to forgive and help you to change, tell Him you Love Him… put Him first… then listen. Spend time in His Presence! God is listening. He just cares more about us, than He does our 'lists'.
2 Chronicles 7:14 (NIV)
if my people, who are called by my name, will humble themselves and pray and seek my face and turn from their wicked ways, then I will hear from heaven, and I will forgive their sin and will heal their land.
"Therefore, if anyone is in Christ, he is a new creation. The old has passed away; behold, the new has come." - 2 Corinthians 5:17
The year was 1967, the "Summer of Love". From San Francisco to Western Europe, young people pushed-back against the values of their parents and those of society. They built their own culture, fueled by drug experimentation, 'free-love' and no ules. The slogan, "Tune-in and Drop-out" became their banner and life became an indulgent festival. You could imagine the dismay of parents who had lived through World War II and known sacrifice.
In the Amsterdam Museum there is a photograph taken in Vondel Park in the late '60's. It shows a large group of people sitting cross-legged on the ground. You can see a large cloud of smoke hovering just above their heads, a tell-tale sign of smoking pot and hash. The picture was included in their collection to show that Amsterdam too, was part of that youthful revolution. In many ways it still is but at that time the city was just a stop along "The Hippie Trail" that followed the old Silk Road into Turkey, Iran, Afghanistan, India and Nepal. They were looking for new drugs they had never experienced and spiritual enlightenment in religions their parents never knew existed. Admittedly, in today's world, this does not seem so shocking but at that time it was a game-changer. After the young, western world's wanderlust began to expose a dark underside of wasted minds, lost days and "love" without commitment, a surprising change took place. Many from this counterculture took on a new culture, "The Jesus Culture", that birthed a movement in the 1970's of these same young people seeking faith and Jesus in their lives. It was fittingly named, "The Jesus Revolution." Only God and His unconditional love could have orchestrated this change of heart and filled their searching souls with a real love that would never let them go. Today, unknowingly, we see evidence of their influence upon our churches. Worship songs that express more intimate feelings towards God and straight forward Biblical preaching with practical life applications are changes they brought to a service.
Decades have flown by, just a 'drop' in eternity. Does the drug-fueled picture hanging in the museum mean nothing to us today? Or, is it worthy of a closer look upon the faces of a lost generation where many found 'real-love', God's love that covered and cleansed them, and in His compassion… changed them.
"For you who wonder if you've played too long to change, take courage… No man is too bad for God. To transform a gambler into a man of faith would be no easy task. But for God, it is all in a night's work." - Max Lucado
Is the Church today…"Obsolete"?
I am always entertained by all the creative names now being used for churches! It seems that no one wants to use the words "Church'" or "Trinity"… or even "Faith" in their church name.
Everyone is so concerned about being relevant and culturally sensitive. When was the last time you saw a church called "Obsolete Church" or the "Loser's Tabernacle"? (actually, the last one IS 'relevant' since Jesus always sought the 'down-and-out' of society)
Maybe that's why I love Peter. He was definitely a "piece-of-work" in progress! I can relate to that since most of us fit into his category. I think I fit into the upper 10% of that illustrious group… how about you?
But, Peter wasn't "Peter" until he had a revelation of who Jesus was. That's when Jesus gave him a new Identity. The story goes like this in Matthew 16 -
Jesus' disciples had just crossed the lake and were arguing about how to get food to eat. Jesus became frustrated with their lack of understanding of who He was when they had already witnessed Him feed 5,000 and 4,000 people with a just handful of food! So, Jesus gave his faith-less team of 12 a quiz and asked, "Who do people say the Son of Man is?" They all began to give their mistaken responses, "Some say John the Baptist; others say Elijah; and still others, Jeremiah or one of the prophets." Then He looked at Simon and asked, "But what about you?" he asked. "Who do you say I am?" Simon's response changed the trajectory of faith for all generations when he answered,
"You are the Messiah, the Son of the living God."
Jesus replied, ""You are blessed, Simon son of John, because my Father in heaven has revealed this to you. You did not learn this from any human being. 18 Now I say to you that you are Peter (which means 'rock') and upon this rock I will build my church, and all the powers of hell will not conquer it."
Peter realized he was serving the Living-God in Jesus and his confession became the beginning of the Church! The "Church" was never meant to be just a building, but a collective of like-hearted Jesus-Followers revealing changed lives to a world caught in hopelessness and turmoil.
"Church" is anywhere and anytime Jesus-followers gather together.
By Christ's own declaration, He defined the need for the true "Church" until He returns. He said that upon that realization and proclamation that "Jesus is the Messiah" would be the foundation for Faith, exhibited through the Church (all believers, everywhere), for all generations… and that Satan and even Hell itself would not have power over it! Wow!... just
WOW!!
So, is the Jesus-believing, Spirit-activated Church of Christ… "Obsolete"? Ha! It is more powerful and even more needed than ever. The "Church" is the Hope of this World until the everlasting Hope, Jesus, returns for His Church. We need a 'new identity', and it can only be found in Jesus.
But… I guess it all rests on how we answer the Jesus Quiz? "Who do you say that He is?"
Presence
"You have made known to me the paths of life; you will fill me with joy in your Presence." | Acts 2:28 (NIV)
Another one of our Core Values in MPic is "Presence". What do we mean by that?
It is clear that God sent Jesus to re-establish our ability to be reconnected to our Father in Heaven. We were helpless because of our sin and the only way back was the lasting sacrifice of Jesus that allows us to enter freely into His Presence. We were designed to abide in His Presence and know the Joy of a restored relationship!
So how do we experience this 'presence'? The Word is clear that when we come near to God that He will come near to us (James 4:8). So, we need to take that first step!
At MP:ic we value sincere, heart-felt Worship in song and adoration as well as a deep hunger for His life-changing Word and being responsive to Him with Prayer… which is just talking with and listening to God, anywhere and everywhere! When we experience His living-Presence, we will desire to walk in that 'presence' every day. We will become 'carriers' of His Presence that will, literally, transform situations and environments!
Jesus brought change through His Presence as He walked this earth and He imparts this same ability to usher-in His Presence through sincere and hungry believers.
Why should we be so concerned? Because… it is in His Presence that Healings happen, people captive to addictions and depression are liberated and people struggling with sin are no longer condemned… but convicted to repentance and receive forgiveness and restoration. In God's Presence, Miracles happen!
"Lord give us an unquenchable hunger to come close to You and allow You to be Lord over every area of our lives, that we may be carriers of Your Presence to a world so desperate for meaning and purpose, that can only be found in You! Amen."
Unity
Unity is one of those words that conjures many thoughts in just as many people! At MPIC it is one of our Values, and necessary, if the church is going to move in the same direction, at the same time and hopes to accomplish much for the Lord. Unity in our homes makes for strong families; Unity on our jobs makes for a more productive work environment… and Unity, in the house of God, gives the church a vitality and purpose that is contagious! Jesus talked about how every believer is a necessary part of the "bigger picture", the Body of Christ. Not His personal 'body', but the representation of His authority and will on earth… the Body of Believers, the Church. Anything divided will fall, and that also includes His church! That's why at MPIC we want everyone to find their purpose and place… because everyone is needed and everyone is valuable to Christ as well as to the person next to them. I remember when we started Damascus Road International Church in Maastricht and we had over 80 nations of people attending. It was really great, but there was a problem: everyone brought their own culture's interpretation of Scripture!
What I mean is, some believed we turned into Angels and got wings when we went to Heaven; others thought the Holy Spirit was not for today, and some thought if you didn't read out of "their" version of the Bible that you were going to Hell! Oh, most all believed in Jesus… but we were not in Unity on many other issues and it was a struggle. One Sunday I pulled out my Bible opened it up and held it aloft. I confessed that, as an American, that I may have some cultural "Americana" that tends to color how I "do" church. I apologized saying, that just like them, I prefer some things that may be a bit different in the way I think Church needs to feel and look like… but, that when it comes down to what we truly believe about God, we all need to submit to the Word of God, the Bible… and find our strength together in the unity of Scriptural truth, regardless of our 'cultural' up-bringing. The Word and Will of God is our "Common-Denominator" and brings us together in Faith! It brings unity and agreement to everyone that will believe and cooperate with His timeless truths. When we are One in Him, then in unity we are strong! And, where there is Unity in faith… there is Jesus, and where Jesus is there is life.
"Again I say to you, that if two [c] believers on earth agree [that is, are of one mind, in harmony] about anything that they ask [within the will of God], it will be done for them by My Father in heaven. 20 For where two or three are gathered in My name [meeting together as My followers], I am there among them." | Matthew 18:19-20 (AMP)
Room for one more
My grandmother, Sara Hymans, was born in Den Haag in the last part of the 19 th century. Her family was of the Jewish faith and her father worked for the Dutch government. At 15 years of age the Hymans family left from the docks of Rotterdam and steamed their way to New York City where her father would be on assignment for The Netherlands.
Hoping to make new friends she accepted an invitation to go to church with a classmate. I don't know how she felt as the hymns were sung and the sermon preached… but I do know she walked forward at a service called "Decision Day" and made the decision to follow Christ.
Rotterdam in the 19th century.
Today, as I hold her worn Bible in my hands I can piece together her life as a believer. Hand written notes in the margins, a yellowed piece of paper with a poem about God's faithfulness, an offering receipt for her giving to the ministry of an evangelist, a funeral card for her son, David, who lived just two hours and was my mother's twin. The most endearing item tucked inside is a 1920's letter from a New York City ministry named, "Jews For Jesus". It describes the number of Jewish people in the city who were becoming Christians, believing Jesus to be their long awaited Messiah. She never forgot her Jewish roots and the rich heritage of her family!
When Sara was a young mother, during the time of World War I, she asked permission to become a Sunday School teacher. Her church decided she was not qualified because of her Jewish heritage. I always thought anti-semitism raged from Hitler's mind During World War II… but it started long before that! Years ago my mother sat on the side of her bed holding a picture of my grandmother as a young woman. Her dark hair was in a bun on top of her head. She wore the popular blouse of her time; high collared, white, modest. She pointed to a small broach pinned on her shirt. I couldn't read what it said but my mother chimed in, "It has the initials 'R.F.O.M.' on it... 'Room-For-One-More'. When your grandmother was finally allowed to be a Sunday School teacher she gave that name to her class because she wanted everyone to feel welcome, never to be left out of the family of Christ because of who they were or what they had done."
I still have that pin, rescued from my mother's jewelry box after she passed away. My grandmother's story stands strong in our hearts at "The Meeting Place", where everyone can be family, where everyone is accepted and everyone included in our journey to follow Jesus. There is always "room for one more".
"Anyone who welcomes you welcomes me, and anyone who welcomes me welcomes the one who sent me." | Matthew 10:40 (NIV)
Ready for mercy
Years ago, we lived in Zaandam while we were starting a youth discipleship school in Amsterdam. We tried to make time to visit Haarlem because we loved the architecture, shopping and its "old-Dutch" feel. The real truth was, we had fallen in love with the city! One of the many features we liked were the Hofjes of Haarlem. You had only to walk through an arched door and your world became quiet with a peace that encouraged soul-searching. The air smelled fresh and the flowers shown like colored gems. We always wondered who lived behind each glossily, painted door and except for an occasional cat lounging in a window there was nothing but beautiful silence; an anomaly in the hectic, noisy world we live in today.
The word "Hofje" means small garden and if you have ever grown flowers or planted vegetables for your table you know how much work and tender care goes into a successful outcome. You prune, water, weed and fertilize. You watch with a careful eye for the harvest and do your best to protect it from the storm. The Dutch have always been planters and harvesters and when they built the Hofjes there was a prevailing need to perform something called, "The Christian Seven Works of Mercy": feed the hungry, give drink to the thirsty, clothe the naked, bury the dead, shelter the traveler, comfort the sick and free the imprisoned.
Does not the timeless word of God still call to us to have the same standard of mercy?
In the western world it is so easy to ignore the plight of the hurting. We don't have the leper walking through the Grote Markt crying out, "Untouchable!" Our "hurting" walk by us carefully disguised in blue jeans with a wayward smile. Their puffy-coats are tightly zipped over a broken heart wrapped in the same rags of the leper. They slip by us because of demanding jobs, active children, traveling, exercising regularly, cultivating friendships, cooking, cleaning, studying, the list goes on-and-on… and 24 hours is not enough time to find a place to breathe. We have health, affluence the rest of the world can't even dream of and a form of peaceful freedom.
However, if we let the quiet breezes of the Hofje blow over us we will feel the need to be the real hands, the loving heart to those who need mercy. Our prayer is that "The Meeting Place" will be a hofje in our busy city, a place of God's mercy and restoration; a place where a tender hand can help a hurting soul grow.
"Do not withhold good from those to whom it is due, when it is in your power to act. Do not say to your neighbor, 'Come back tomorrow and I'll give it to you'- when you already have it with you." - Proverbs 3:27-28
Nothing more beautiful than ice skating in front of the 'Rijksmuseum'.
On a nice summerday at the river Spaarne.